About
At Septiembre Arquitectura we merge design, context, culture, art and technology to define the best strategy to materialize architecture. We are built by a multidisciplinary group focused on solutions within planning, design and construction. We materialize adaptive solutions to empower the value of the site and its surroundings. Founded on an international network but with a sensitive local application, we offer assessment, design consultancy, the conceptualization of projects, and construction supervision. Our decision-making is based on feasibility studies, analysis and projections of the surroundings.
Focused on a deep investigation of the ever-changing ecosystem, its economical context and social environment we shape specific solutions. Self-sufficient interventions that optimise natural resources ensure in a short, medium and long term the viability and well being of the users with their surroundings.
We take a special interest in the unique processes that will guide each project where we bring into play unique specialists that coexist with the views of the clients. Just as a collection of days in the month.
The Septiembre Arquitectura. Team
Team
Daniel de Reparaz
BArch, MArch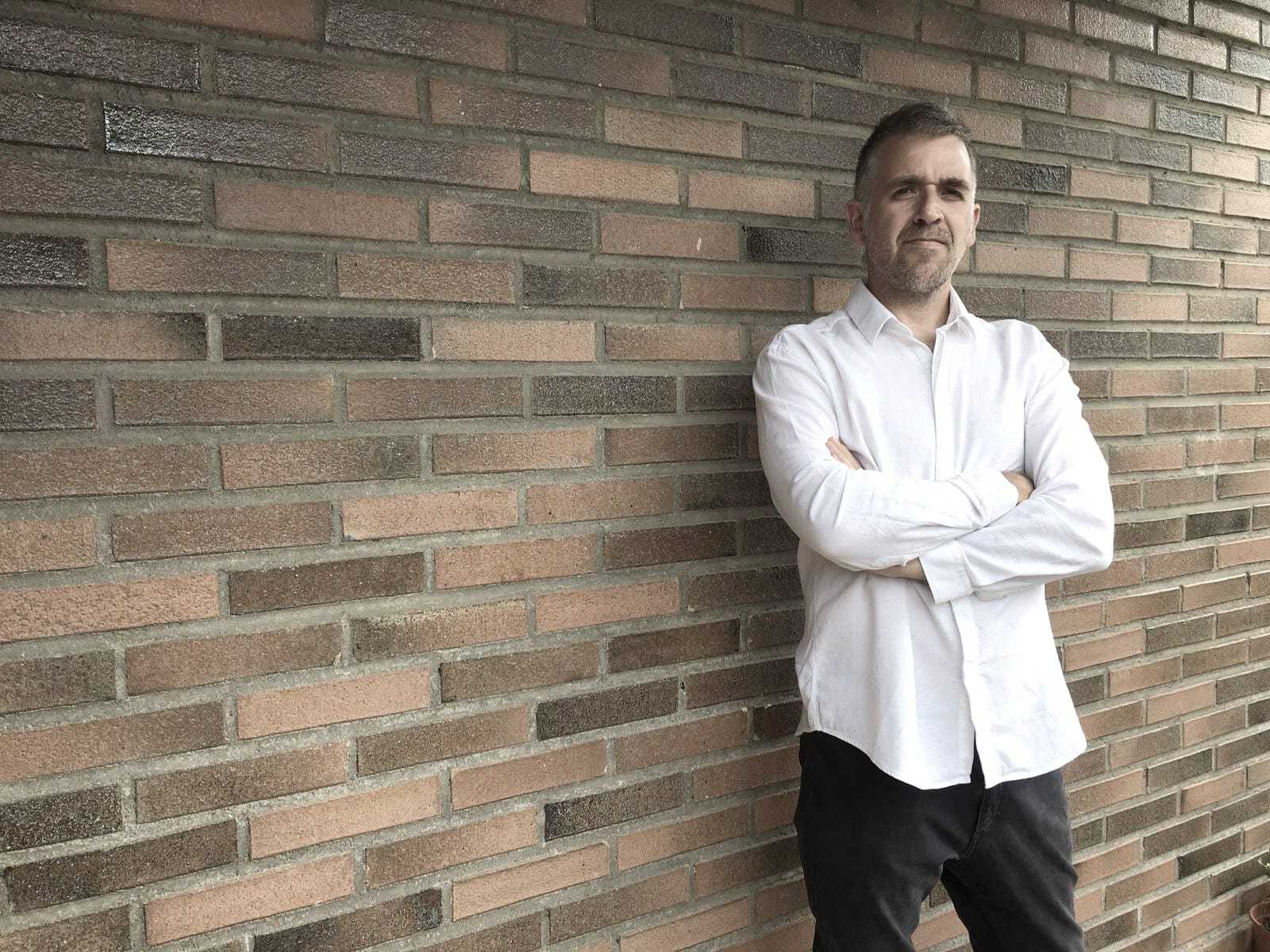 Daniel is a Project Manager from the University of Navarra, Senior Architect, from La Salle Barcelona ETSALS (Ramón Llull University) and has a Master's Degree in Restoration of Architectural Monuments from ETSAB in Barcelona. He currently carries out Artistic projects in the urban environment.
He has worked as a Project Manager in vertical and horizontal composition projects at various scales. He received a scholarship from the ETSALSB University, in the BarCode Housing (www.barcodehousing.net) social housing project endowed with European Union Funds.
He was associated in the OPR Architecture Studio, which later evolved into the OPERA Architecture Studio (www.opera-projects.com) with offices in Barcelona, ​​Lisbon, Luanda and China, Daniel being responsible for the Barcelona office. During this time he directed projects and competitions ranging from Urban planning to design of furniture pieces. He has been awarded several prizes in National and International Architecture Competitions. With great sensitivity, he defines urban relations. He is currently co-founder and director of the September studio.
Damian Figueras
AADip, BArch, Riba
Damián is an architect, urban planner and designer born in Barcelona and established in Mexico City. He studied Superior Architecture in Barcelona and later graduated from the Architectural Association (AA) in London where he carried out projects related to housing, urban planning, infrastructure and natural resources.
He has worked and collaborated with several studios including Foreign Office Architects (FOA) in London, Tatiana Bilbao in Mexico and Habitat in Barcelona.
He has participated in several juries and "workshops" at Universities in Europe and Mexico. His projects include those of social housing, schools, equipment and infrastructure projects. Make projects with local materials like compacted earth, wood and coral. He directs the design, detail, execution and construction processes. His project on housing was published by Harvard Press in Cambridge Mass., Domus Italia and Tomo México, among others. He is a member of the Royal Institute of British Architects (RIBA) and the Barcelona College of Architects (COAC). He is currently co-founder and director of the September studio.
Sara Baldasano 
BArch, March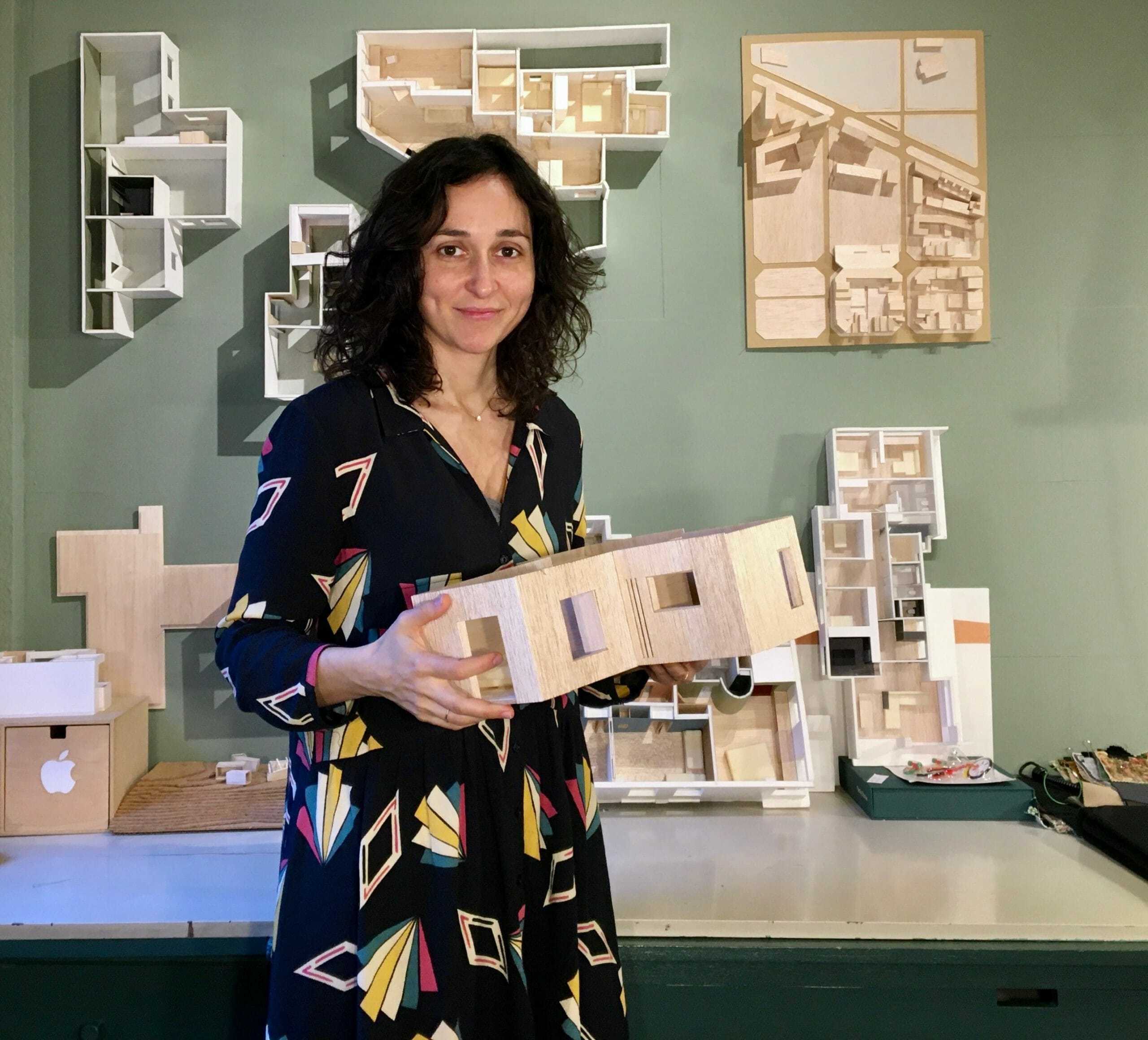 Sara is an architect, interior designer and furniture designer, born in Barcelona. Graduated as a Senior Architect from the ETSAB School of Higher Technical Architecture of Barcelona, ​​she has two Postgraduate degrees, one in Furniture Design from the Elisava University School and the other in Retail from the School Sert of the Col·legi d'Arquitectes de Catalunya , COAC.
She has worked and collaborated in various architecture studios, including ACXT (www.idom.com) based in Spain, Chile, Colombia, Brazil and Saudi Arabia. Until creating his own firm. She has directed architecture, rehabilitation, interior design and furniture editing projects. She is detailed and careful, she elaborates the projects from constructive honesty, human scale and aesthetic sensitivity. She has won several National Architecture Competitions and her work has the First Prize Espacios BJC-Delta 2012 and Europan 12 selected work. He is a member of the College of Architects of Catalonia (COAC) where he has given talks on Retail.
After a long period managing his own firm, in 2016 he associated with Estudio Septiembre, where he currently directs the Barcelona office.
Collaborators
José Tovar, Axelle Santos, Gisela Sánchez de Taller de Gisela, Min Son, CUPA, Fernanda Canales, Christian Strassnig, IMAND, Lukingud··, Labor, Kris Scheerlinck.
Clients
Radisson Collection
Silk Road Group
Inmet
First Quantum Minerals
Meduca Ministerio de Educación de Panamá
Cocolia Hotel
Passage Concept Store
Inlora
Habitat Inmobiliaria
Fundacion Senior Living
Solid State Foundation
Univer
Hyatt
Hyatt Park
Nana+na
Municipio de Pluma Hidalgo
Agencia de Mazunte
Awards
1st Price
International Competition for the new Water Museum in Oeiras,
Portugal – 2010.
Accesit (3rd Price)
International Competition for the new Alcalá de los Gazules Park in Cádiz,
España – 2010.
Accesit (4º price)
International Competition for the new de la Hoya en Almería Park,
España – 2010.
1st Price
Ideas Competition promoted by the "Junta de Compensación de Madrid" for the "Parque Urbano de Valdebebas", (Associated with PROAP y BET FIGUERAS)
Madrid with 800000m2 – 2009.
SIL Price
SIL price 2009 and Excellence Price given by the UE-Santarem XXI, Rehabilitation of the Santarem riverbank. Associated with PROAP.
1st Price
Invitational Competition for Quinta da Malta, Leiria. 81.000 m2 construction complex for housing and hotel services  – 2007
Honorific Mention
International Convention and Congress Center of Madrid. (selected project from 135 proposals)
Accesit
Social housing Ideas Competition for 982 households in Ahijones neighbourhood, Madrid – 2007.
2º Price
Two phases Competition for the Catalunya Oficial College of Architects in Sabadell. Co-authorship with ARCO.
Barcelona – 2006.
1st Price
Two phases Invitational Competition for a Visitor And Expositions Center in the Hydroelectric central of Bieudrón, Suiza. Associated with Nuno Guerreiro – 2006
Press
PRINTED, ONLINE AND VIDEO PRESS
Tale a Guest
INSIDE: Celebration of Space and Details.
Describing Luxury.
Diciembre 2015
In Haus
INSIDE: El arte de transformar un entorno
El diálogo entre el entorno y el proyecto.
Abril 2019